Meet the 2016 Hawkinson Scholarship recipients, an impressive group of students working on issues ranging from foster care reform and mental healthcare access to combating Islamophobia and increasing food security.
Larry Davis, 2016 Jacobson Scholar
Master of Public Health — Public Health Policy and Administration, University of Wisconsin-Milwaukee, expected 2017
Bachelor of Science in Social Welfare, University of Wisconsin-Milwaukee
The Jacobson Scholar is the top scholarship recipient each year.
"This scholarship allows me to teach others a better way of improving our communities through conflict resolution and education on both the local and national level. Scholarships like this have not only helped me throughout my education, but have made it possible for me to continue serving the community while contributing to productive yet positive change."
As a child, Larry Davis witnessed domestic violence in his home. He "aged out" of the foster care system at age 17, dropped out of school, and was homeless. He spent time in jail and was dependent on drugs. Larry turned his life around, but never forgot where he came from. All of these events helped shape the exceptional man he is today. Now, with the turbulence of his early years behind him, Larry is on track to earn his Master of Public Health at the University of Wisconsin-Milwaukee in 2017.
Click to continue reading Larry's story.
Paula Cuellar Cuellar
Doctor of Philosophy in History (Human Rights Minor), University of Minnesota, expected 2019
LLM, University of Notre Dame
Master of Arts in Human Rights and Education for Peace, University of El Salvador
Postgrad. Diploma in Human Rights and Democratization Processes, University of Chile
LLB, Central American University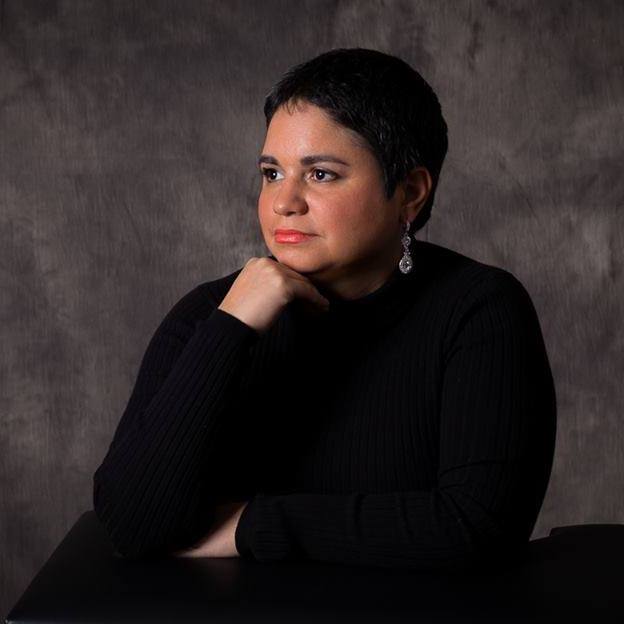 "Receiving the Hawkinson Foundation scholarship at this moment in my life has reinvigorated my drive to work for the most vulnerable people in society and to continue the fight to have their stories finally included in official history accounts. The Hawkinson Foundation promotes and encourages people to keep working for a better world in which human rights are the rule and not the exception. Receiving such an important award as a recognition for your past and your future work acknowledges the fact that we are on the right track of history working for the most underprivileged people."
After fleeing her country at three years old, living in exile for nine years, and witnessing the ravages of war, Paula Cuellar Cuellar became an international human rights lawyer who has devoted her life to the construction of sustainable peace. While working at the Constitutional Chamber of the Supreme Court of Justice of El Salvador, where she was reviewing the Petition for the Extradition of soldiers charged with massacring the Jesuit priests, her life was threatened. Still, she remained devoted to human rights, transitional justice, and democracy issues.
Click to continue reading Paula's story.
Jason Free
Master of Science in Education (Counseling Emphasis), University of Wisconsin-Platteville, 2016
Bachelor of Science, Carthage College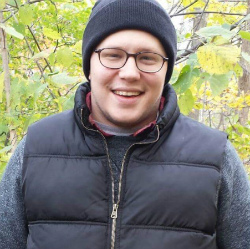 "The Hawkinson Foundation recognition is one of the greatest honors I have had. It means there are still people who invest in causes of human suffering and care for the needy. It means that there are still people invested in me."
Our most vulnerable populations need an advocate and, each day, Jason Free dutifully steps into that role. As a patient outreach coordinator for a community health center in Kenosha, Wisconsin, Jason has seen the terrible effects of funding shortages on his patients. There simply aren't enough health providers to help those suffering from mental illness. It becomes even more challenging when his patients have public insurance or are uninsured. After experiencing suicides, homicides, and endless tragedies within his own patient load, Jason was determined to find a solution. He worked with county agencies and medical officials to create long-term plans, dubbed the Grow Your Own Prescriber program, to bring additional behavioral health providers into the region. Jason is making an impact in southeastern Wisconsin, and the program could be replicated to help those suffering from mental illness across the country.
Click to continue reading Jason's story.
Kelly Meza Prado
Bachelor of Arts in Economics and Environmental Studies, St. Olaf College, 2016
Lester B Pearson United World College of the Pacific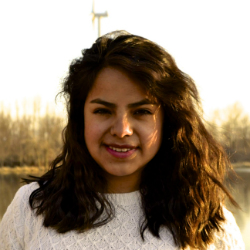 "Environmental crisis challenges development and prevents peaceful living. Nature sustains us, inspires us, and is central to our well-being. I see peace and justice taken away in the form of polluted waters, food insecurity, and climate change… As an environmentally minded person, I work on the fair treatment of nature to meet the needs of society so peace and justice are enhanced between the two."
Growing up in the Peruvian highlands and seeing the socio-environmental conflicts that arose as the glaciers melted, Kelly Meza Prado was naturally driven to explore the intersections between crisis, development, environment, justice, and peace. She focused on turning her passion for the environment into practical ideas that could help shape her country and her world.
Click to continue reading Kelly's story.
Louis R. Tillman, IV
Master of Divinity, Lutheran School of Theology at Chicago, expected 2017
Bachelor of Arts in Business Administration and Public Relations, Carthage College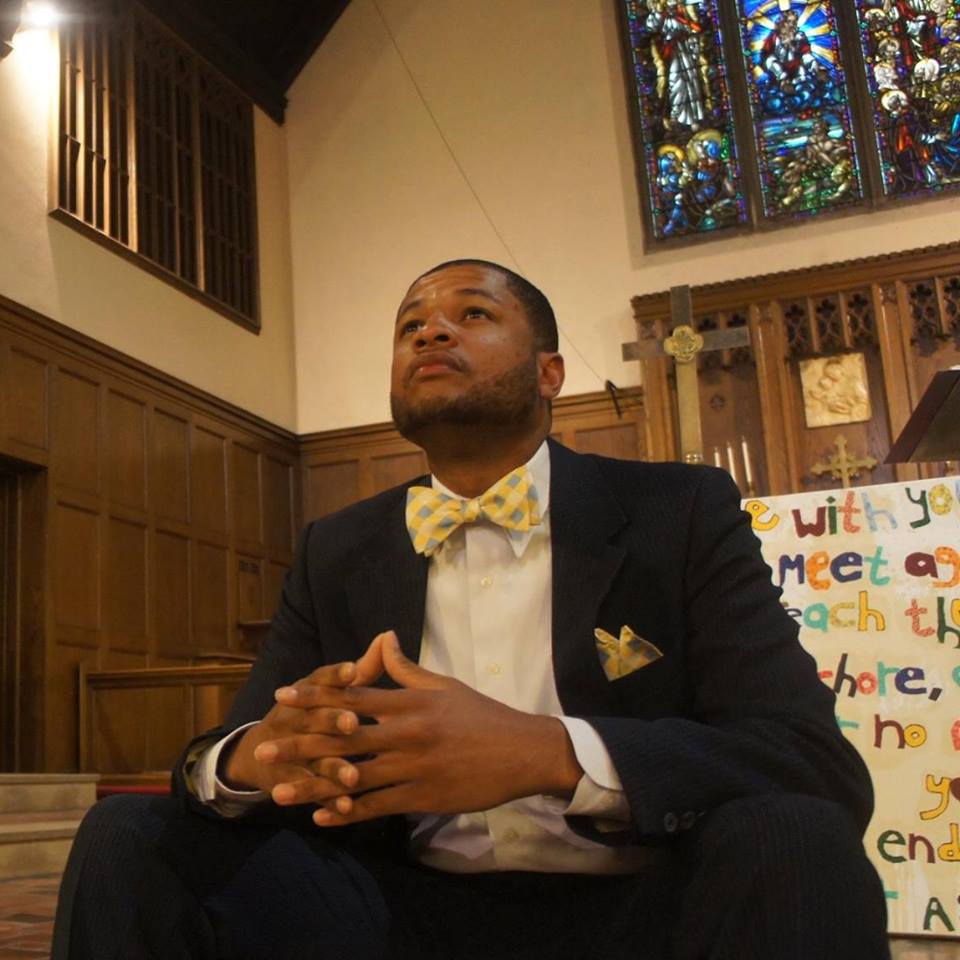 "Receiving the Hawkinson Foundation scholarship is a strong tangible stepping stone for my social justice ministry to exist where I can bring hope into an era of despair," Tillman said. "I'm specifically making it my duty and goal to reach out to those who have great potential and leadership qualities but are voiceless in different environments. Through Galatians 3:28, it is our duty as social justice champions to create a holistic space to produce: human capacity, political tenacity, and spiritual veracity."
Louis R. Tillman, IV is using his spiritual gifts of discipleship, vision, and prophetic voice, as well as his strong passion for ministry in the ELCA (Evangelical Lutheran Church in America), to positively impact food justice, racial justice ministries, and black liberation theology. He envisions a world where the community of believers can help to ultimately shut and seal the privilege gap.
Click to continue reading Louis' story.
2016 Hawkinson Scholars: High School
This year, the Hawkinson Foundation designated two scholarships for outstanding high school students.
Lexie Van Den Heuvel
Bachelor of Arts, University of Notre Dame (Mendoza College of Business), expected 2019
"In the news today, we often hear disheartening stories from around the community rather than stories about positive change and community improvement. It is organizations like the Vincent L. Hawkinson Foundation that give hard-working students the resources and encouragement they need to keep making beneficial improvements to the community."
When she was a child, Lexie Van Den Heuvel was diagnosed Celiac disease, a genetic autoimmune disease where eating gluten can damage the small intestine. As she grew older, Lexie noticed that not only is gluten-free food roughly three times more expensive than comparable gluten-based food, but the cost to test for Celiac is so great that most children go undiagnosed. Moreover, once a diagnosis is made, there is a lack of education and awareness about the diet changes that must go into effect immediately to stave off further health issues like migraines, infertility, early-onset osteoporosis, and cancer. Especially concerning to Lexie were the effects Celiac disease had on low-income families in her community.
Click to continue reading Lexie's story.
Abigail Thompson
Bachelor of Arts, Columbia College Chicago, expected 2020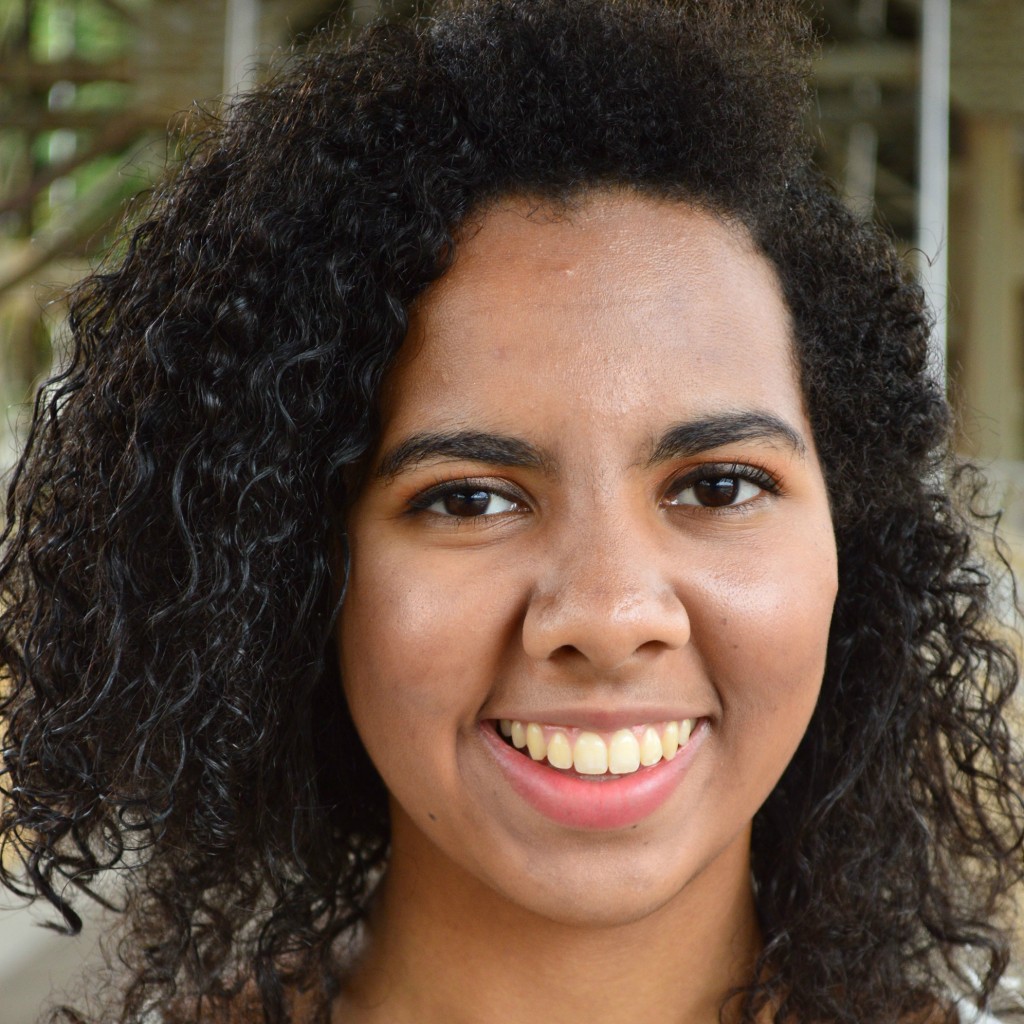 "This scholarship has given me the financial support for further exploration, growth, and solutions to issues of social justice. I look forward to pursuing my next action items in college and continue working for issues of social justice through the arts."
Acting always came naturally to Abigail Thompson. At the age of five, she was the youngest actor to grace the stage of the African American Children's Theater in Milwaukee. By the time she was eight, Abigail realized other kids in her inner-city neighborhood didn't have access to the same extracurricular opportunities she did, which led to an increase in violence and unrest. She set out to create change in her community. Working with a neighbor, she melded her love for arts education and her passion for social justice to create A&C Children's Ministry, which served young children in her neighborhood. Activities included public speaking and performance, dance, sports, community service projects, music, and crafts. The bigger goal, however, was to create a safe environment for kids in the community. The program was so successful that they extended their activities into the school year. Over the course of 13 years, A&C Children's Ministry presented 19 programs in the Milwaukee area.
Click to continue reading Abigail's story.
2016 Scholarship Finalists
Kofi Gunu
Bachelor of Arts in Economics and Government, Augustana University, expected 2017
"Issues of peace and justice the world over have continually intrigued, animated, and pushed me in ways other subjects do not, and they singularly motivate me to acquire greater knowledge, understand more perspectives, and act to alleviate suffering around me. The Hawkinson Foundation will enhance my courage and vision, touchstones of the leadership Rev. Vincent L. Hawkinson stood for and that I strive to emulate."
As a young boy growing up in Ghana, Kofi Gunu witnessed war's images, heartbreak, and destruction. It is from these personal experiences that Kofi was motivated to educate and inform people in a global context about such elusive concepts as peace, conflict, and identity.
Click to continue reading Kofi's story.
Joseph Vandy Sengeh
Bachelor of Science in Chemistry and Applied Mathematics and Statistics, Macalester College, 2016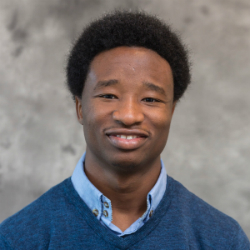 "The Hawkinson Foundation's support has helped me realize that I'm not alone in the fight to see this world become more just and a better place for people to live."
From a young age, Joseph Vandy Sengeh had an unwavering passion for helping others. He witnessed the dire conditions of Kpetema Village in Sierra Leone every time he visited for holidays. Lack of basic toilets prompted poor sanitation and hygiene, and villagers struggled to maintain thatch roofs on their homes, which lead to poor living conditions and health issues once the heavy rains rolled in.
Joseph knew he could make a difference. At 17 years old, he used his savings to help residents of Kpetema Village construct their first latrine.